Tuition Rates 2022 – 2023
Registration is $125 per student and is non-refundable. Renewal is in June of each school year.
The $125 registration is due at time of enrollment to secure the spot for your child.
Due to the structure of our program and capacity regulations, there are no credits or allowances for sick days or missed days.
Tuition must be paid weekly and is

due every Friday for the following week

. If tuition is not paid by close of business Monday of that week, a $30 late payment fee will be applied to your account. Additionally, all accounts must have a zero balance by noon on Friday of that week in order to return the following week.
Families with multiple children enrolled will receive a 10% sibling discount off of the oldest child's weekly tuition.
An additional fee of $1.00 per minute will be added for late pick-up and is automatically charged to your Brightwheel account. All late pick up fees must be paid in full by noon on Friday of that week to return the following week.
Tuition is paid on the Brightwheel app. Please do not submit payments to any staff member directly.
If at any time your child withdraws from Hope Creative School, a registration fee will be due at the time of re-registration.
Two week written notice is required should you decide to withdraw your child from the program at any time.
All Full Time tuition covers Monday-Friday, 7:00am – 6:00pm
| | |
| --- | --- |
| Infants (Minimum 6 weeks) | $255.00 per week |
| Toddlers (Ones) | $225.00 per week |
| Twos | $175.00 per week |
| Threes | $165.00 per week |
| Fours (Non VPK) / Fives | $155.00 per week Full Time / $75.00 Part Time (9:00am-12:00pm) |
| VPK Wrap | $135.00 per week |
| VPK ONLY | 9:00am – 12:00 noon With voucher – Free |
| School Age / Summer | PT / Holiday $30 per day or $135 per week |
All Full Time tuition covers Monday-Friday, 7:00am – 6:00pm
Infants (Minimum 6 weeks)
$255.00 per week
Toddlers (Ones)
$225.00 per week
Twos
$175.00 per week
Threes
$165.00 per week
Fours (Non VPK) / Fives
$155.00 per week Full Time / $75.00 Part Time (9:00am-12:00pm)
VPK Wrap
$135.00 per week
VPK ONLY
9:00am – 12:00 noon With voucher – Free
School Age / Summer
PT / Holiday $30 per day or $135 per week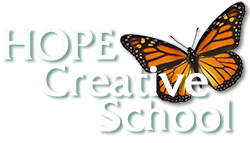 2110 Cypress Gardens Blvd. Winter Haven, FL 33884